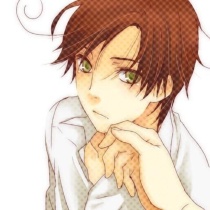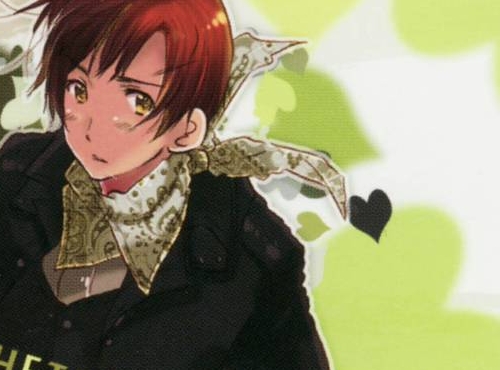 Name: Lovino Vargas/Romano
Country your character represents : Republic Of Italy (Reppublica Italiana)/South Italy
Age: 17
Grade: 3th year
Hobbies: Taking photos, soccer, eating, art (even though he is not very good at it), singing (he would NEVER sing in front of anyone), cooking
Likes: Tomatoes, Pasta, Pizza, designer clothes, women (May possibly like a certain Spaniard but denies it), Food ,(FINE HE LOVES ANTONIO!! SHOVE IT! CHIIIGII~!!)
Dislikes: Stupid people, anyone who picks on Feliciano, Ludwig, his inferior complex, Fighting, People seeing his uncool side, Anyone who touches Antonio. Did he mention Ludwig?
Background (Doesn't have to be too much, I just ask that you give family and such to give your student a bit more depth.): Has a younger brother Feliciano, whom he was separated from an early age, their Grandfather that they called "Grandpa Rome" took Feliciano on his travels while he was left in the care of others. Because of that he has an odd relationship with his brother because Lovino often felt jealous and inferior to Feliciano, due to the younger brother inheriting their grandfather's talent for art, while he could barely draw. But he does dearly love his brother and would do anything to protect him.
After being shifted about he ended up under the care of Antonio, during which he was sick for the beginning part of the stay. He was a lazy child and always tried to get out of doing chores, which Antonio was conned into doing for him. When he got older he left Antonio's care to live on his own. And now has come to finish up his schooling here.
Out of character (Anything you want to say OOC?):
Oi, first time in 6 years I done forum rp; so be kind to me. EDIT: HA HA, I am slowly learning how to
ab
use this forum!
PS- I am enjoying being tsudere~ First time playing Lovino and I am loving acting cool but being uncool at the same time! <3